Yankee Scientific: The Practice of Ingenuity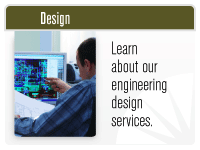 Yankee engineers develop products and equipment to meet unique and often demanding customer requirements. We begin with a conceptual design, perform a detailed analysis of operational characteristics, and produce detailed CAD drawings for component fabrication. Our team provides three decades of design experience to our projects.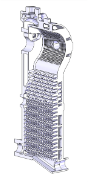 Yankee is capable of designing a wide gamut of engineering systems. For example, we have designed complete industrial process heating and cooling systems, full scale military field kitchens with novel integrated power and heating loops, numerous demonstration appliances as well as individual small and novel devices. Our designs include the first cast aluminum home heating boiler manufactured in the USA, an award winning absorption based military refrigerator, custom scroll expander devices and pharmaceutical processing systems.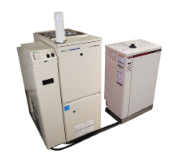 Yankee engineers developed the freewatt® micro-CHP product that has been installed in homes throughout the heating regions of the country. This very unique product produces 1.2 kW of electricity while it heats the home through a process that utilizes the heat liberated during the power generation process to supplement the heat supplied to the home. This approach for generating power can save a homeowner up to $1,000 per year on their electric costs while reducing their homes carbon footprint by up to 50%.

Our hardware/firmware/software design engineers work hand-in-hand with the mechanical and thermal engineers to make sure that our designs are robust, reliable, and self-diagnosing while still being easy to use. Our embedded microprocessor engineering team can upgrade the computing power for an existing device or put a customized processor into a new device.
We have significant experience with analog/digital signal handling and power control. We often design circuit boards to meet our client's needs. We implement web and other Ethernet applications, USB, Wireless USB, serial and other communications protocols.